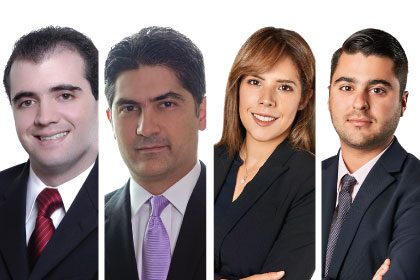 Panama, April 9, 2021. Morgan & Morgan Legal advised  Global Bank Corporation, a general license bank engaged in the banking business in Panama, in the registration of a revolving program of secured corporate bonds to be issued by  Ritol Investments, Inc., a company engaged in the real estate business in Panama (the "Issuer"), in series for an amount of up to US$20,000,000 with the Superintendency of Capital Markets of Panama for their public offering, which such secured corporate bonds were successfully placed through the Latin American Stock Exchange in one (1) series.
The funds received by the Issuer as a result of the issuance of the secured corporate bonds in series will be used by the Issuer for working capital, refinancing of debt, property improvements and other corporate purposes.  Global Bank Corporation acted as arranger, paying agent and local broker dealer of the corporate bonds and Global Financial Funds, Corp. acts as trustee of a collateral trust constituted by the Issuer, as settlor, in order to secure the obligations of the Issuer under the corporate bonds.
Partners Ricardo Arias and Aristides Anguizola, associate Maria E. Crespo and international associate Miguel Arias M., participated in this transaction.