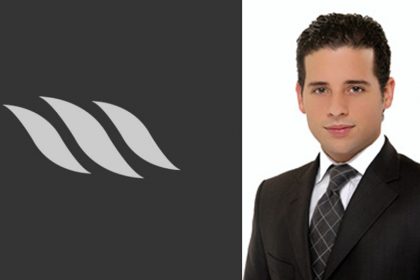 Panama, March 15, 2018.  Morgan & Morgan is pleased to announce the promotion of attorney Fernando Boyd to the partnership of the firm.
Fernando Boyd works in the Estate Planning and Corporate Services Department. Mr. Boyd concentrates his practice in business and corporate law, estate planning, private interest foundations, and company formation and management.  He has over 15 years of background advising local and international corporations in complex matters such as group restructurings, asset protection and management and private equity investments. His client portfolio includes well-known private companies, banking and financial entities, offshore practitioners, family businesses and individual clients.  Mr. Boyd holds a LL.B. in the School of Law of the Universidad Catolica Santa María La Antigua in Panama; and a Master of Laws from the School of Law of the Tulane University in U.S.A.
This promotion comes to strengthen the usual personalized and skilled services provided by Morgan & Morgan and reaffirms our position as Panama´s leading firm.
About Morgan & Morgan

Morgan & Morgan is a full service Panamanian law firm, regularly assisting local and foreign corporations from different industries, as well as recognized financial institutions, government agencies and individual clients.  The firm is a member of the Morgan & Morgan Group, an extensive network of legal, fiduciary and financial services with operations in America, Asia and Europe.