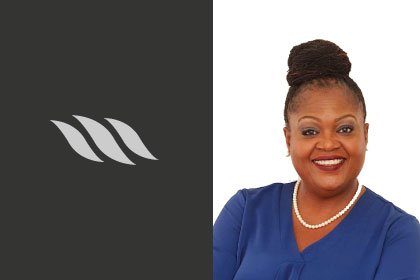 British Virgin Islands, January 14, 2020. Morgan & Morgan is pleased to announce the promotion of Ms. Kay-Linda Richardson to the role of Senior Officer, with the designation of Manager of MMG Trust (BVI) Corp.
The approval was granted by the British Virgin Islands Financial Services Commission, pursuant to section 19(2) of the Banks and Trust Companies Act, 1990, section 15 and Schedule 1A of the Regulatory Code, 2009 and the Guidelines for the Approved Persons Regime.
In her new role, Ms. Richardson will also assume additional team leadership responsibilities while maintaining focus on the Company´s complementary range of services and supervising the processes to comply with new international regulations for greater transparency.
With almost 30 years' background in the fiduciary and corporate services industry, Ms. Richardson has concentrated her practice in administrative and corporate management, as well as establishing and implementing procedures and controls based on the BVI Financial Services Commission requirements. Ms. Richardson has an International Diploma in Management from the Chartered Management Institute, the level 4 Certificate in International Finance and Administration with ICSA, The Corporate Governance Institute and has attended several workshops and seminars related to corporate formation and management, trusts, compliance, and regulatory matters, among others.
About MMG Trust (BVI) Corp.
MMG Trust (BVI) Corp. was established in the British Virgin Islands in 1988 and specializes in providing service in fiduciary and corporate services for private and institutional clients, corporations, and charitable entities. The company is regulated by the BVI Financial Services Commission and holds a Class I Trust License under the Bank and Trust Companies Act, 1990.