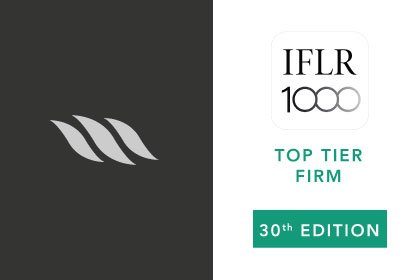 Panama, January 4, 2021. Morgan & Morgan has been recognized as a leading law firm in the 2021 edition of the International Financial Law Review (IFLR) 1000, a reference guide to the world´s leading financial and corporate law firms and lawyers.  
The firm´s Corporate Law team earned top rankings in Banking and Finance, Capital Markets, M&A, and Project Development.
In addition, the following individual attorneys were ranked in the 30th edition of the guide:
Highly Regarded
Francisco Arias G.
Inocencio Galindo
Ramón Varela
Kharla Aizpurúa Olmos
Expert Consultant
Carlos Ernesto González Ramírez
Rising Star
Aristides Anguizola