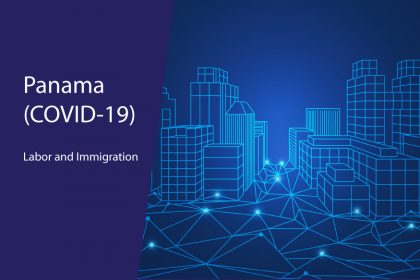 Updated on May 18, 2020. 
National Immigration Authority:
The validity of residence permits is extended up to May 31. This extension is in force since March 13.
All administrative and procedural terms are suspended until May 31. In-person service to users is also suspended until the same date. 
Civil Aviation Authority:
The suspension of all international flights is extended for an additional thirty (30) calendar day-period, until June 22. 
Comments:
Only humanitarian flights and those that transport cargo and products, medical-hospital equipment, medications, vaccines and any other necessary supplies to face the COVID-19 pandemic are allowed to enter the National Territory.
These measures can be further extended due to the State of National Emergency.