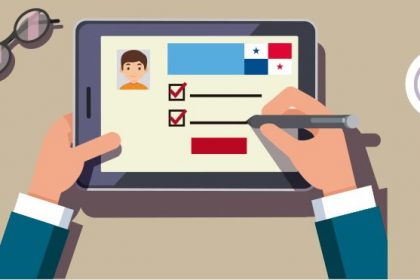 As of April 1st, the travel permits for minors must be done only digitally. 
Comments:
The interested party must access the website of the National Immigration Authority (migracion.gob.pa), then go to the section "Online Immigration" – option "Requests" and thus access to "Minors Permits".
Attach the following documents in PDF:

Copy of Passport (Residents) or Panamanian cédula of the Minor (Panamanians); and,
Copy of Passport (Residents) or Panamanian cédula of both parents (Panamanians).

Once the online application is completed, the interested party must carry the printed authorization letter to any of the Notaries nationwide, where they will verify the data and register a digital copy of this process in the electronic platform.
It is also recommended to carry the original documents to the Airport, since the National Immigration Authority may request them for verification.
In the event that the two (2) parents travel with the child, they will only require their passports, Panamanian cédula of the minor (Panamanians) or Birth Certificate (Residents).