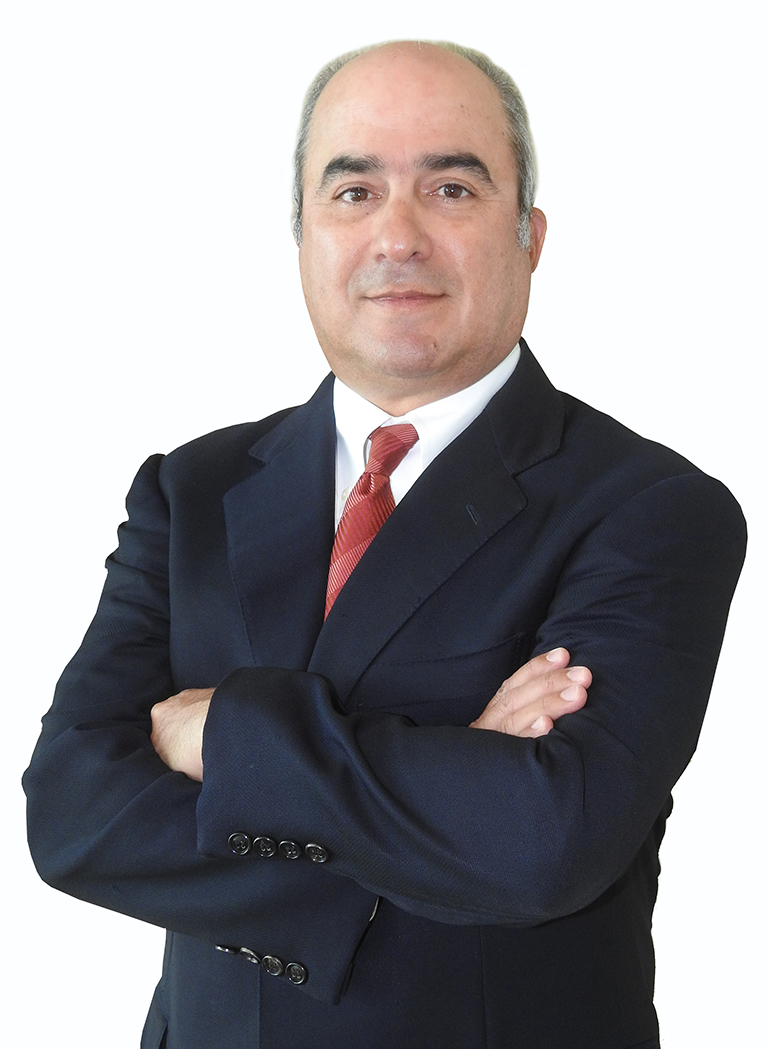 FRANCISCO ARIAS G.
507.265.7777
MMG Tower | 23rd Floor   
Ave. Paseo del Mar | Costa del Este | Panama, Rep. Panama   
P.O. Box 0832-00232 – WTC

Chambers & Partners
"Market commentators strongly commend his technical capabilities, efficiency and high level of activity within the field. One peer declares: "I have worked with Francisco Arias and I have the highest opinion of him." He boasts over 20 years' experience in handling notable mergers, acquisitions and joint ventures for significant players deriving from the energy, food and beverage and education sectors. Arias is also deemed "a key name" in the banking and finance area, offering a wealth of experience and ample sector-specific expertise. "
Francisco Arias G. es actualmente socio en Morgan & Morgan y está a cargo de las prácticas de Fusiones y Adquisiciones, Valores y Mercado de Capitales, Propiedad Intelectual y Derecho Inmobiliario.
El Dr. Arias tiene más de 20 años de experiencia en el sector legal, primero en Nueva York como asociado en Kronish, Lieb, Weiner y Hellman (hoy Cooley Kronish), y posteriormente en Panamá como asociado y luego un socio de Arias, Fábrega y Fábrega.
Frecuentemente asesora a clientes en relación con la compra y venta de empresas, y durante los últimos años, ha participado en las operaciones a través de diferentes industrias, incluyendo energía y telecomunicaciones, seguros, construcción, bienes raíces, hotelería, servicios bancarios relacionados, granjas camaroneras, restaurantes, tiendas, impresión y edición, y bebidas no alcohólicas, algunos con componentes transfronterizos.
El Dr. Arias también tiene una amplia experiencia en transacciones del mercado de capitales, incluyendo pero no limitado a la captación de capital a través de ofertas públicas y privadas, temas regulatorios y emisiones en la Bolsa de Valores de Panamá.
Asimismo, se ha consolidado como un abogado líder en el área de financiamiento de proyectos en Panamá, participando en las transacciones más importantes del país, representando a distintas instituciones involucradas, como es el caso del proyecto de expansión del Canal de Panamá.
Las editoriales internacionales Chambers & Partners, IFLR 1000, Latin Lawyer, Legal 500 y LACCA destacan al Dr. Arias como un abogado prominente en banca y financiamientos, Derecho corporativo, fusiones y adquisiciones, mercado de capitales y contratos gubernamentales.
El Dr. Arias también participa de las actividades pro bono que realiza la firma, asesorando a diversas ONG en sus temas legales.
El Dr. Arias obtuvo un B.A. en Economía en Ohio Wesleyan University (1986) y un Doctorado de Georgetown University Law Center (1989).
Francisco Arias está admitido a ejercer el derecho en la República de Panamá; y estuvo admitido en el Estado de Nueva York, EE.UU.