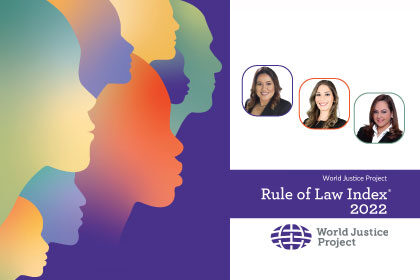 Panama, December 15, 2022. Maria Tereza Mendoza, Mayte Sanchez Gonzalez and Milagros Caballero, attorneys at Morgan & Morgan, contributed with the Panama chapter of The World Justice Project (WJP) Rule of Law Index, 2022 edition.
The publication was supported by experts from 140 countries and presents a portrait of the rule of law in the framework of respect for human rights, effective democracy, and sustainable development.
The PDF version is available online here.