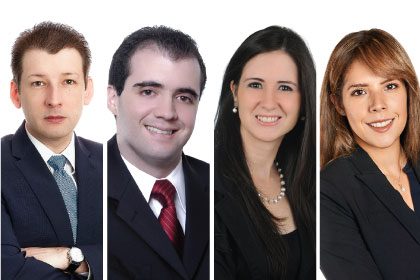 Panama, March 31, 2022. Morgan & Morgan Legal advised Banco General, S.A., and Banistmo, S.A., as arrangers and underwriters in connection with the public offering and issuance by Fountain Hydro Power Corp. of corporate bonds for an amount of up to US$110 million registered with the Superintendency of Capital Markets of Panama and successfully placed through the Latin American Stock Exchange.
The issuance herein was placed for the purpose of repaying certain senior secured facilities of the Issuer granted for the construction and operation of the Bajo Frío Hydropower Plant with an installed capacity of 58 MW located in the Province of Chiriquí.
The Issuer's obligations derived from the Bonds are guaranteed by a collateral trust administered by BG Trust, Inc., an affiliate of Banco General, S.A., as trustee. The assets of the Trust consist mainly of (i) revenue flows that the Issuer is entitled to receive pursuant to energy and/or power purchase agreements and transactions in the spot market; (ii) conditional assignment of material agreements; (iii) a pledge over the issued shares of the Issuer; (iv) a real property mortgage over the Bajo Frío Hydropower Concession and certain easements; and (v) a share guaranty trust over the shares issued by Tropical Power, Inc., a subsidiary which owns the land where the Bajo Frío Hydropower Plant is located.
Partners Ramon Varela and Ricardo Arias A., Ana Carolina Castillo, senior associate, and Maria Eugenia Crespo, associate, participated in this transaction.