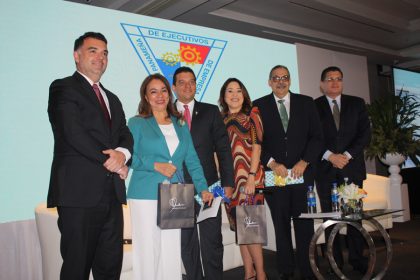 On July 26, 2017, a forum was held in Panama called, "Labor immigration flexibility or restriction, what do we need?" organized by the Panamanian Association of Business Executives. Said forum served as a platform to discuss issues of national interest on legal and practical aspects of work and residence permits for aliens, legalizations and mechanisms in place for immigration control, labor immigration and their effect on human resources management, among others.
Morgan & Morgan was one of the principal sponsors of the event, with outstanding presentations from experts in the labor and immigration fields such as Maria Teresa Mendoza, partner in charge of the Labor Law Department of Morgan & Morgan.
Mr. Jose Carrizo, partner in charge of the Litigation Department, participated as well in his capacity as Chairman of the Juridical Matters Commission of the Association.