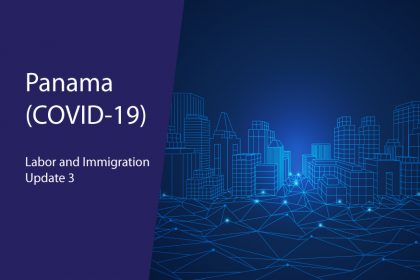 Ministry of Government suspends all international flights temporarily
EXECUTIVE DECREE No. 244 OF MARCH 19TH, 2020
By means of this executive decree, published in the Official Gazette as of March 19th, 2020, the Ministry of Government suspends all international flights temporarily.

Comments:
 All international flights arriving and departing from Panama are suspended for thirty (30) calendar days, as of 11:59 p.m. from Sunday March 22th, 2020, for public health reasons.

Aspects to be considered:

 This executive decree complements the measures taken by the government of the Republic of Panama to avoid and mitigate the pandemic declared by the World Health Organization (WHO).
 The suspension measure applies to all commercial and general flights.
 The suspension period may be extended on the merit of the information provided by the Ministry of Health of the Republic of Panama.