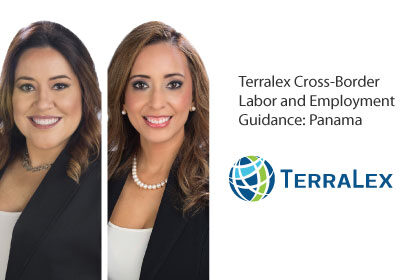 Panama, December 13, 2022. As a member of Terralex, our firm collaborated with the Panama Chapter of its Cross-Border Labor and Employment Guidance, a valuable resource to general counsel, chief legal officers, and human resources executives, who manages people within an organization.
Partners Maria Teresa Mendoza and Albalira Montufar wrote about the key aspects and regulatory framework on these topics in Panama.
The publication is available here.