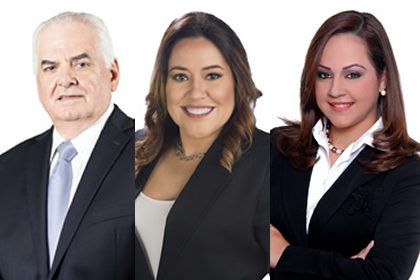 Panama, April 25, 2018. Morgan & Morgan announces forum on "Trends in Labor Matters 2018: What are the new regulations?" to be held on Tuesday, May 29, from 8:00 a.m. to noon at the Titanio conference room of The Americas Golden Towers in Panama City.
The event is addressed mainly to businesspeople, managers, human resources and administration professionals, and general staff of domestic and multinational companies established in the country. The agenda includes new regulations and norms on labor issues that every professional managing human resources should know to comply with the law and avoid risks to their companies.
Lawyers with extensive experience in labor issues will discuss the following:
Sexual harassment and discrimination within the company and at an education level
Ricardo Aleman, partner at Morgan & Morgan.
Main issues regarding employee's paternity: leave and child support
Maria Teresa Mendoza, partner at Morgan & Morgan.
Features of special privileges: disability and chronic disease
Milagros Caballero, associate at Morgan & Morgan
For information on entries to this forum please contact us at 265-7777 (extension 7746) or [email protected].
About Morgan & Morgan
With over 80 lawyers and 20 practice areas, Morgan & Morgan is a full service Panamanian law firm, regularly assisting local and foreign corporations from different industries, as well as recognized financial institutions and government institutions.  In the labor field, the firm is very active assisting local and international clients in all aspects of labor law, including, drafting employment contracts, collective bargaining negotiations, work permit applications, administrative proceedings, labor litigation and disputes processes, negotiations with employees, restructuring processes, among others.