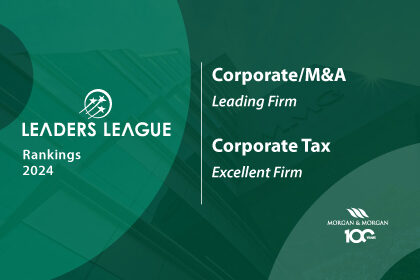 Panama, October 20, 2023. Leaders League published its 2024 ranking for Corporate/M&A and Corporate Tax in Panama, and Morgan & Morgan ranks among the best law firms in the country in these practice areas as follows:
Corporate Tax: Excellent firm.
Likewise, partners Francisco Arias, Inocencio Galindo, Carlos E. González R., Roberto Vidal, Ana Carolina Castillo, Aristides Anguizola y José Rafael Reyes were each highlighted by the publication.