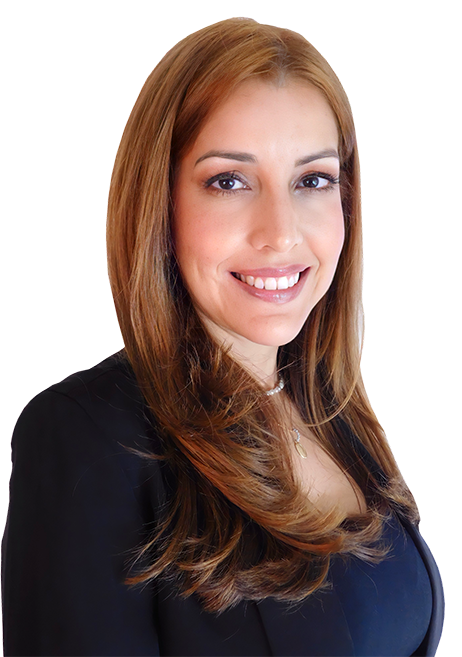 507.265.7777
Panama
MMG Tower | 23rd Floor   
Ave. Paseo del Mar | Costa del Este | Panama, Rep. Panama   
P.O. Box 0832-00232 – WTC
Giselle Moncada is a Senior Associate at Morgan & Morgan and currently Manager Director of the firm´s offices located in the city of David, Chiriqui.
As of January 2009, Ms. Moncada is providing local and foreign clients with her expertise in real estate transactions and other legal services at this office.
From 2007 to 2008, she led the Real Estate Section of Morgan & Morgan in Panama City specializing in all real estate matters related to contracts, loan and mortgage agreements, and taxation, among others.
Between 2003 and 2008, Ms. Moncada led the Foreclosure Section of Morgan & Morgan in Panama City, specializing in the judicial process required to recover amounts owed to mortgage creditors and also in the eviction process. In 2006, she was instrumental in the development of a specialized Debt Collection Department.
During her practice in Morgan & Morgan's main office in Panama City, Ms. Moncada obtained valuable experience participating with senior partners in the purchase and sale of securities, mergers and acquisitions, escrow agreements, corporations, trusts, company due diligences and other corporate matters.
She is graduated (Magna Cum Laude) from the Law School of Universidad Catolica Santa Maria La Antigua, Panama.  She also got a Master in Procedural Law from the Law School of Universidad Latina de Panama, and a Course on Drafting Contracts in English from Georgetown University Law Center, USA.  Ms. Moncada is also licensed as a Real Estate Broker from the Chamber of Commerce and Industry of Panama.
She is a member of the Chamber of Commerce, Industry and Agriculture of Panama (Chiriqui chapter).
Ms. Moncada is admitted to practice law in the Republic of Panama.