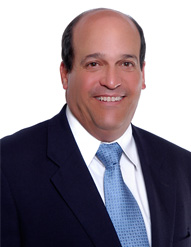 Roberto lewis
507.265.7777
MMG Tower | 23rd Floor   
Ave. Paseo del Mar | Costa del Este | Panama, Rep. Panama   
P.O. Box 0832-00232 – WTC

Chambers & Partners
"Pre-eminent practitioner Roberto Lewis maintains an outstanding reputation in the offshore arena. He comes acclaimed by market observers, who note his extensive experience handling issues for both local and international clients and underline his excellent reputation within the field. His practice encompasses asset management and the creation and administration of trusts for a range of corporate vehicles, private foundations and family businesses. "
Roberto Lewis Morgan acts as Of Counsel in the Corporate Services and Estate Planning practice areas of Morgan & Morgan.
Mr. Lewis has been with the firm for nearly 40 years, and during this time, he has advised local and international clients in complex cross-border matters, group restructurings, asset and management protection, focusing on private equity investments and family businesses.  He also specializes on wealth preservation and distribution, including the creation and administration of trusts, corporate vehicles and private foundations.
As partner at Morgan & Morgan's estate planning team, and director of the affiliated MMG Trust (Panama) SA, Roberto Lewis is a practitioner with much experience of working with clients who have international interests.  MMG Trust is an international network of corporate, tax, financial and fiduciary solutions with presence in America, Europe and Asia.
He also served as member of the Board of Directors MMG Bank Corp. in Panama and MMG Bank & Trust in The Bahamas. MMG Bank Corp. is a Panamanian financial institution that provides personalized banking products and services to local and international clients.
Mr. Lewis is also involved in pro bono activities at the firm serving as Director and Founder President of the Panamanian Foundation for the Promotion of the Organ Transplant.
Chambers & Partners and Legal 500 has profiled Mr. Lewis as a leading lawyer in Offshore and Private Wealth Law.
He is a member of the International Lawyers Association (President, 2004) and the Inter-American Bar Association.
Mr. Lewis obtained a LL.B. from the School of Law of Universidad Santa Maria La Antigua in Panama.
Mr. Lewis is admitted to practice law in the Republic of Panama.