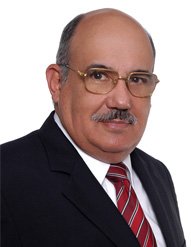 Simon Tejeira Quijano
507.265.7777
MMG Tower | 23rd Floor   
Ave. Paseo del Mar | Costa del Este | Panama, Rep. Panama   
P.O. Box 0832-00232 – WTC

Chambers & Partners
"Seasoned practitioner Simon Tejeira continues to receive commendations from peers for his extensive expertise. Sources praise his experience, with one interviewee describing him as "a mastermind." His prestigious career also includes time spent as part of the judiciary. "
Simon Tejeira Q. is a Partner in the Litigation and Dispute Resolution Department at Morgan & Morgan.  Mr. Tejeira has been with the firm for over 40 years, and during this time, he has litigated some landmark cases in Panama regarding civil, administrative, banking, insurance, corporate and commercial matters.
Furthermore, Mr. Tejeira has a broad experience in arbitration processes both domestic and international.
His client portfolio includes renowned private companies, banking and financial entities, and multinational corporations who carry out operations in Panama.
Mr. Tejeira has served as Legal Advisor to the Agrarian Reform Commission, 1964-1968; Member of the Commission in charge of drafting new Civil and Procedural Codes, 1977-1978; President of the Panamanian Bar Association, 1984-1985 and President of the Panamanian Institute of Procedural Law, 1991-1995.
He has also held office as a public official as Judge in the First Circuit of Panama, Civil Branch, Superior District Attorney in the First and Third Judicial District of Panama.
Chambers & Partner, IFLR 1000, Latin Lawyer and Legal 500 have all profiled Mr. Tejeira as one of the most prominent litigating lawyers in Panama.
He has been a member of the Board of Directors of the Bar Association of Panama, the Panamanian Institute of Procedural Law and the Panama-Japan Association. He is also involved in community activities serving as member of the Board of Trustees of the Mary Arias Foundation, an NGO established to provide attention to Panamanian children with cerebral palsy.
Mr. Tejeira Q. obtained an LL.B. from the School of Law of Universidad de Panama in 1973.
He is admitted to practice law in the Republic of Panama.