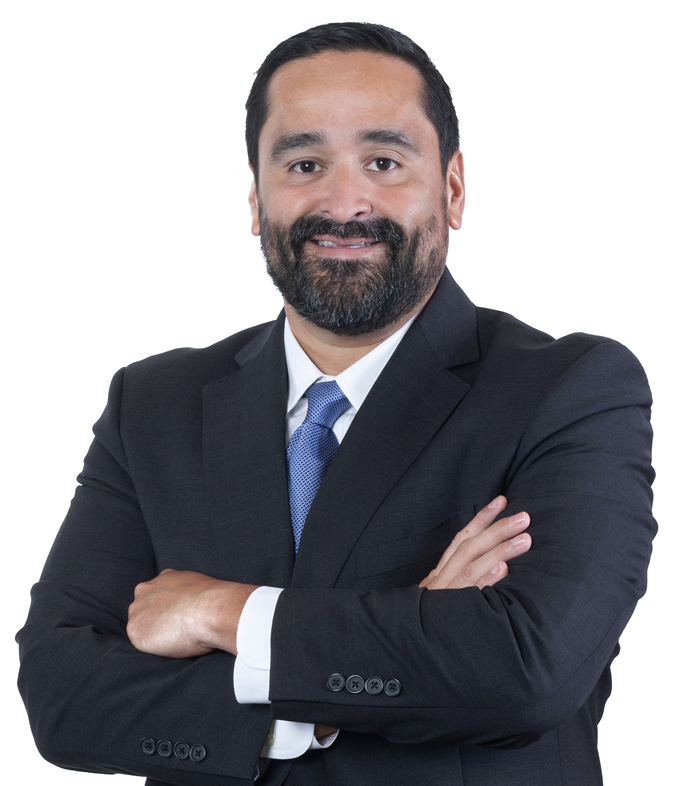 507.265.7777
vcard
Panama
MMG Tower | 23rd Floor   
Ave. Paseo del Mar | Costa del Este | Panama, Rep. Panama   
P.O. Box 0832-00232 – WTC

Chambers & Partners
"Allen Candanedo is well regarded by market commentators, and one client emphasises his dedication, stating: "I love working with professionals like him because I really feel that he is there to solve any issue the company might have. He is completely reliable and you undoubtedly feel that he is an ally of the company."
Allen Candanedo is an Associate at the IP Department of Morgan & Morgan.  Mr. Candanedo is one of the strongest attorneys dedicated to IP litigation in Panama, by actively assisting clients in customs detention of counterfeits and litigations before the Criminal Courts.
In the Intellectual Property field, his practice also includes all matters related to Intellectual Property Law, registration incorporation and trademarks protection , as well as litigation related to oppositions against trademark registrations, cancellations, and criminal prosecutions against all sorts of infringements on Intellectual Property Rights.
Mr. Candanedo is well known for his practice in franchising and distribution agreements by assisting clients entering commercial relations with Panamanian counter parties.
Prior to joining the firm, Mr. Candanedo was in charge of the IP Department of a local law firm for 10 years. From this position, he coordinated and managed relations with international correspondents regarding trademark registration, protection and international litigation in North, Central and South America. Likewise, he attained experience in customer service and investor-relation fields in Panama and the Colon Free Zone.
Mr. Candanedo  also carries out  pro bono activities for the firm by regularly assisting to Legal Open Houses organized by the firm in very low-income communities to provide free legal orientation.
Mr. Candanedo obtained an LL.B., from the Universidad Catolica Santa María La Antigua, Law School, in Panama. Completed the program of Orientation in the U.S. Legal System at the International Law Institute at the George Washington University Law School, in Washington, United States of América. Completed the IP Program at the International Law Institute at Georgetown University in Washington D.C., and Obtained a Degree in Negotiations, Treaties and International Trade, ULACEX, Panama, in collaboration  with Universidad de Santiago de Chile.
Mr. Candanedo is a member of the Inter-American Association of Intellectual Property (ASIPI) and the International Trademark Association (INTA).
Mr. Candanedo is admitted to practice law in the Republic of Panama.