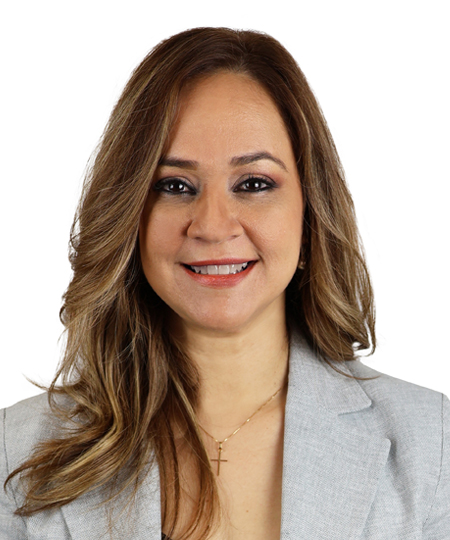 milagros caballero
507.265.7777
MMG Tower | 23rd Floor   
Ave. Paseo del Mar | Costa del Este | Panama, Rep. Panama   
P.O. Box 0832-00232 – WTC
Ms. Caballero concentrates her practice assisting multinational companies and corporations from several industries with the process of establishing their regional headquarters in Panama.
She also has an extensive experience that allows her to successfully  provide advice on individual and collective issues, as well as handling litigious labor conflicts and through negotiation.
She is also involved in the pro bono activities assisting to Legal Open Houses organized by the firm.
Ms. Caballero completed her LL.B. in the School of Law of the University of Panama, as well as specialization in Procedural Law, Alternative Methods of Conflict Resolution and Management of Business organizations. She is certified as arbitrator and mediator by the Ministry of Government and Justice of the Republic of Panama.
Ms. Caballero is an active member of the Panamanian Academy of Labor Law and the American Association of Labor Law.
Milagros Caballero is admitted to practice law in the Republic of Panama.